When Dr. Victor Montori first started talking about Minimally Disruptive Medicine more than a decade ago, he shook the establishment. Dr. Montori, who works with patients with diabetes, had come to believe that shared decision making – an effort to help patients make informed decisions about managing their health problems – wasn't proving all that effective. Dr. Montori felt doctors and nurses weren't factoring in the burden of being a patient with a chronic condition, and the real life challenges – social, economic, or personal – of following prescribed treatment plans. It was time, he argued, for providers to look up from strict protocols and guidelines long enough to get curious about their patients' lives in order to minimize barriers to better health, not add to them.
Fast forward to 2017 and Dr. Montori is more convinced than ever that health care providers need to learn from patients and not the other way around. And to appreciate the circumstances in patients' lives that can compete with managing a chronic condition. This outlook is fundamental to the work of the KER Unit Dr. Montori founded at Mayo, the more patient-driven shared decision making he now promotes, and a new effort he's dubbed "a patient revolution for careful and kind care." The latter is the focus of a new website with recommended reading, tools, and activities, and also the December 7 WIHI: The (Careful and Kind) Patient Revolution. We hope you'll tune in.
Joining Dr. Montori on the program is Kerri Sparling, the type of patient he believes clinicians need to get to know better. She has been living with Type 1 diabetes since the age of seven. As an adult, she's part of a highly energetic patient community she says is "hacking" diabetes care, and not waiting around for innovations to come from clinicians or clinical systems. The pace of change is just too slow. Maggie Breslin, who's directing the new patient revolution initiative, rounds out the WIHI panel. She'll talk about how patients can practice for their new roles as leaders, a process she calls "productive friction" in today's health care environment.
Please add to the productive friction and the compassionate care Dr. Montori and his team are trying to foster by joining WIHI on December 7!
You can enroll for the broadcast here. We'd also appreciate it if you would spread the word about the show via Twitter.
Many thanks,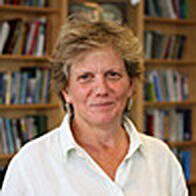 Madge Kaplan
Director of Communications, IHI
Host of WIHI
@MadgeatIHI